In October, Women's Small Business Month is observed, which celebrates the success, achievements and products of women. Today, an increasing number of women are turning their creative ideas into full-fledged moneymakers. To give appreciation for the female entrepreneur in your life, consider gifts that help celebrate Women's Small Business Month.
Briefcase
When it comes to running a small business, there is a lot of paperwork to keep an eye on. There are contracts to sign and materials to transport for those that attend business meetings. To enhance a professional appearance, a good briefcase does wonders. A few places to shop for briefcases designed for women includes Macy's, Overstock.com, and eBags. One of our favorite briefcases, the McKleinUSA LA GRANGE 96495 Black Leather Ladies' Briefcase
(shown) offers a stylish leather laptop case that comes with wheels – perfect for the businesswoman always on the go.
Nowadays, a small business owner can run an entire enterprise from in front of their laptop
. This portable miracle worker can play an important role in keeping in contact with clients, buying supplies, and updating financial records. This is why it's important to protect it when on the go, which makes a laptop bag or case a functional gift for businesswomen. One of our favorites is GRACESHIP Women's Laptop Bag – "New York" Computer Bag / Briefcase / Messenger Bag
.
Business Suit
Browse the closet of the small business owner in your life and evaluate their business attire
. Do they have at least one good suit? If so, what colors do they lack? Are they in need of an updated look? Keep in mind that different colors send out a variety of messages. Classic colors are black, navy (perfect for business meetings and presentations) and gray. Suits with earth tones convey friendliness and can make unhappy or new clients feel more at ease. If you do not feel comfortable purchasing a business suit for someone else, you can always give a gift certificate
to a store that offers business wear for women.
Software Upgrade
There are endless software titles to consider for a small business owner, such as software that keeps people better organized, which can come in handy for someone just starting out. Seek out graphics and illustration software for creative small business owners – think Adobe
, Macromedia
, and Corel
. Allow a loved one to put away scraps of chicken scratch in exchange for budgeting and accounting software, such as Quicken
, that helps keep an eye on profits much easier.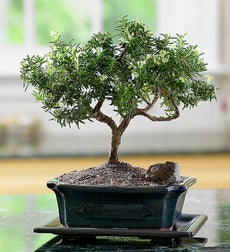 Other gift ideas include anti-virus programs
, Office Suite software
, and contact management software
.
Office Plant or Tree
Plants and trees can provide a relaxing element in a chaotic, fast-paced atmosphere. If a loved one has an office of their own, brighten their surroundings with an office plant or tree

. Ideas include a small bonsai

to decorate a desk or a potted eye-catching cactus to take up space in a corner of the room.