Today I'm delighted to introduce you to Amy, the artist behind Shopaholic Chick. We caught up with Amy and asked her a few questions:
~~~~~
1. How did it all start? What's your story?
"I started in 2005 with Cafepress. I had a friend who was doing it and making money, and she kept asking me to try it but I was still on dial up and it was too slow. In 2005 I decided to go back to college for another degree and in order to go research I upgraded to high speed, and so I also decided to try a shop. I had a few ideas since I had been giving my friend ideas to make and I was one of the lucky ones I made my first sale within 48 hours of placing 1 design on 1 t-shirt…with that I was hooked!!
I moved to Zazzle when I decided changes as Cafepress were beginning to affect my ability to earn with them, and luckily I had many of my designs and was already established with them before more serious changes at Cafepress forced me to close my shops there completely.
I have degrees in criminal justice & history, art & computers have always just been a hobby for me. My mother teached art and my grandfather was a professional artist, so I always grew up with a marker crayon or colored pencil in my hand. I also remember we were among the first to have a computer in our home, my first being a Tandy that plugged into the TV and looked like an Atari with a keyboard on it, it even took Atari like cartridges!!"
2. What inspires you?
"I find inspiration everywhere – often in things people say or news articles I read online. My entire bird shop was inspired because my friends 2 year old son loved the flamingos at the zoo, and she could not find a flamingo t-shirt for him that was not a girls shirt with little bows or ruffles on it… he called them "B" since b is for bird…and hence my shop B is for birds was born! Photography is my truest passion and I love things that are angular or architectural – my friends laughed at me when I lived in Germany for 4 months and 3/4 of all my photos I took were of doorways, windows or staircases… sometimes, it is the most mundane things that really fascinate me, and sell well for me.
I am a total history geek and a news junkie – so, I am always reading the news especially if it is some historical related find, and that often inspires some of my work… I also really care about the planet and leaving it for future generations so I try to be inspired by nature and try to inspire others to respect nature & the planet.
I always tell people to offer anything even if you would not buy it – while you may not love it someone else might!"
3. Could you please share with us links to your top 4 personal favorite products from any of your stores?
"My absolute favorite all time product is my girlie girl binder… I get so excited if one sells because it is all hand drawn simple images to look they would have been drawn by me when I would have loved to have this binder… it is all things that, as girls, we grew up with in the playground… jump rope, swings, hopscotch… it also features some of those favorite clap-songs & jump rope songs… miss Mary Mack… Cinderella dressed in yellow…
My next would have to be that first t-shirt I sold all those years ago – true story behind it… I went with my aunt to a car dealer because she got one of those postcards come spin a wheel and win a prize no purchase needed… and I was dating one of the car dealers… well, while we were there, I saw a used truck I wanted to test drive… the sales manager was very nasty about it telling me he could not finance me because I was working for a temp agency.. .even though I had never asked to finance it, because I had enough saved up I could buy it cash if I liked it, the temp thing was because I had only moved to that state a few weeks earlier…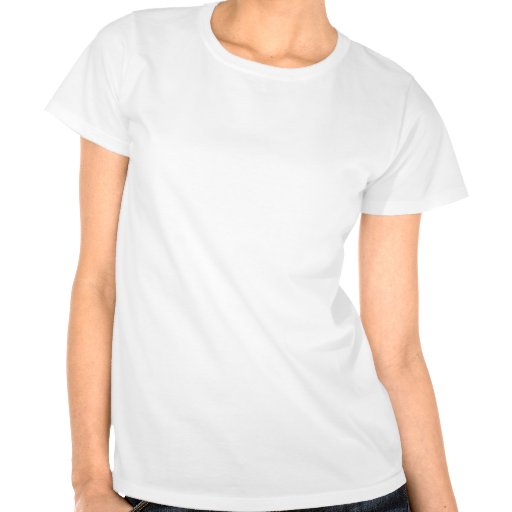 well, after I got to drive it, I told him I was not interested because it needed too much work the shocks were shot the clutch was going and the seat was lumpy… well, he told me in front of several people I have an attitude problem and I replied "I do not have an attitude PROBLEM… I have an attitude I just don't find it to be a problem!"… and with that, a kid in the next cubical over fell off his chair laughing and the sales manager stomped off… so the kid came over and asked me what happened and it old him how he talked down to me and was rude to me and tried to pull my credit and run my financing before he let me drive a $1200 8 year old used pick up truck and how he talked down to me because I was female… turns out the kid was the owner's son… and my friend who was working there told me his manager was fired on Friday when he picked up his check… turns out I was not the only complaint I was, however, the loudest and most entertaining one!!!
The next design I choose has to be my 9-11 remember design. This design was inspired by one of my best friends Reggie Cervantes, who is a 9-11 rescue worker survivor from ground zero in NYC. When the 10th anniversary approached, she asked me to create a custom design for her to commemorate the anniversary of that fateful day.
She asked only that it represent everyone who was there and not exclude anyone. I made 2 designs one reading 9-11-01 and one reading simply IX XI – standing for 9-11 in roman numerals. Here I choose the IX XI because it represents the tattoo Reggie has inside her left wrist to remember those who passed away on and since the tragedy. Each elevation of letter has a symbol on it to ensure no one is forgotten, there is a broom for the service workers and those who helped in the cleanup, a police hat for the police and security workers, a construction helmet for all the trained personnel who came with their equipment and bare hands to help search, rescue and recover, a star of life for the EMTs and Paramedics who worked tirelessly to save those who were injured, a fire helmet for the firefighters who raced to rescue those trapped, a tie, for all the office workers who were working on that day, and a caduceus for the nurses and doctors who worked and still work today around the clock treating and tending to the injured and sick.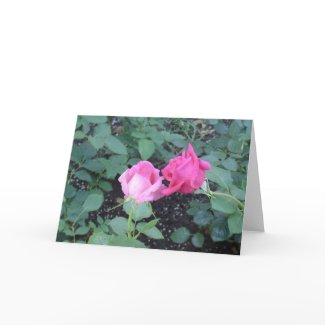 For my final, I will choose my kissing roses. It is just a simply lovely photo taken in a rose garden in Germany showing 3 pink roses which appear to be kissing. I think the photo speaks for itself."
4. How would you describe your style in three words?
"Bold, unique, eclectic."
5. What is your favorite color?
"Hard to choose; I love purple & bright olive green.
6. If you were to start all over again, what would you do differently?
"I would not have spend as many years focused on just one POD, I would have branched out to other PODs sooner, I now use 3 and while Zazzle makes majority of my profits I am seeing results and getting checks elsewhere also."
7. Any word of advice for other designers who are just starting?
"Remember you are not the shopper, offer what the shopper may want not only what you would buy. So what if you don't want it on a coffee mug, that does not mean the shopper won't love it on a coffee mug! 99.99% of what I sell is not what I personally would buy that design on, but that's ok because I am not the one who has to love it – the shopper is!!"
8. Where can we find you?
"You can find me on either of my websites – www.shopaholicchick.com, www.shopaholic-chick.com, or on blogger, facebook and squidoo – I am pretty much everywhere!!!"
~~~~~
Thank you, Amy!
*** If you are a successful graphic designer with a Zazzle shop and would like to be featured
on our website, please feel free to submit your request for interview. ***